Soy sauce-Arranged Steamed Scallion with Sake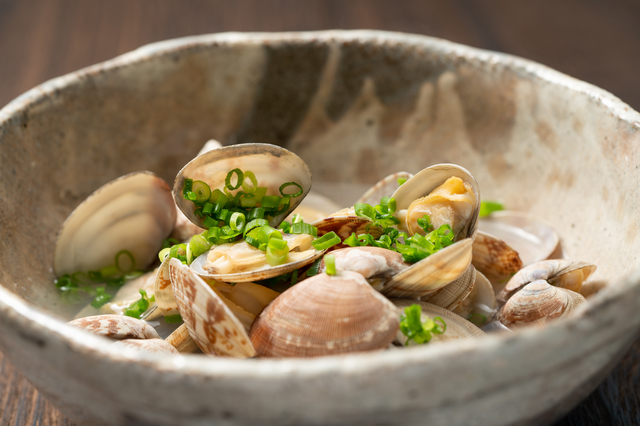 Ingredients (for 2 persons)
Clams・・・・・・・・・300g
Sake・・・・・・・・・・・50cc

steamed fish soy sauce・・・・・1 teaspoon

salted butter・・・・・・・10g

How to make
1.Wash the clams, scrubbing them together, and drain.
2.Put the scallions and sake in a frying pan, cover with a lid, and cook over medium heat until the scallions open their mouths, about 5 minutes.
3.Add a dash of soy sauce and simmer briefly. Serve in a bowl and top with butter.
Soy sauce (including wheat and soybeans) (manufactured in Japan), dextrose fructose, salt, sugar, yeast extract, alcohol, seasoning (amino acids, etc.), caramel color
Pour it over steamed fish after cooking to enjoy the refreshing aftertaste and enhanced flavor of the ingredients.
Nutritional information (per 100ml)
Energy・・・・・・・・・81kcal
carbohydrate・・・・・・5.5g
lipid・・・・・・・・・・・0g
carbohydrate・・・・・・15.7g
salt equivalent・・・・・・13.5g